BUTCHERS OF AMERICA | WBC 2020 TEAM
WELCOME TO THE OFFICIAL HEADQUARTERS OF WBC 2020 TEAM USA!
After showing unimaginable skill, patience and grit at the World Butchers' Challenge 2018, we "Butchers of America" are ready to take on 2020 by storm. If you are new to hearing about The World Butchers' Challenge, let me tell you; after seeing the competition take place (in person) in Ireland, this is by far, the most legitimate, prestigious, difficult, and exciting butchery competition in the world.
The World Butcher Challenge 2018 took place in Belfast Ireland, March 21st at IFEX Exhibition center.
In 2018, we competed with some of the best of the best from the global industry. Coming all ends of the world; we were competing with countries like Germany, Ireland, New Zealand and many more. The kind of finesse and artistry our competitors being to the table only makes the competition more thrilling.
You can watch the video of the competition here.
Although the team took 6th in the overall placement of the challenge, we are proud of how much our team accomplished with only over 9 months to not only polish their existing skills but also acquire new ones.
This year, with more time to train combined with the firsthand practical experience we gained at the WBC 2018 - we come more focused than ever; having gauged the level of work it will take to take lead in 2020.
This time, our country will be hosting the World Butchers' Challenge (2020)
As hosts of the WBC 2020 (Sacramento), we are ready to leave our mark!
We need all the support we can get - you can support The Butcher's of America here.
TEAM UPDATES
Butchers of america 2020
Team members 2020
Owner Taylors Market | Team Leader 2020
Determined, experienced and skilled, Danny will be leading #TeamUSA at the World Butchers' Challenge 2020.
Owner of Taylor's market, Danny graduated from The Oregon Meat Cutting School in 1982, and has since then continued to learn, travel, and polish his skills.
A whole carcass butchery advocate and expert, Danny believes that "A good butcher should know how to feed the animal, eat the animal, and everything that has to be done between those two points."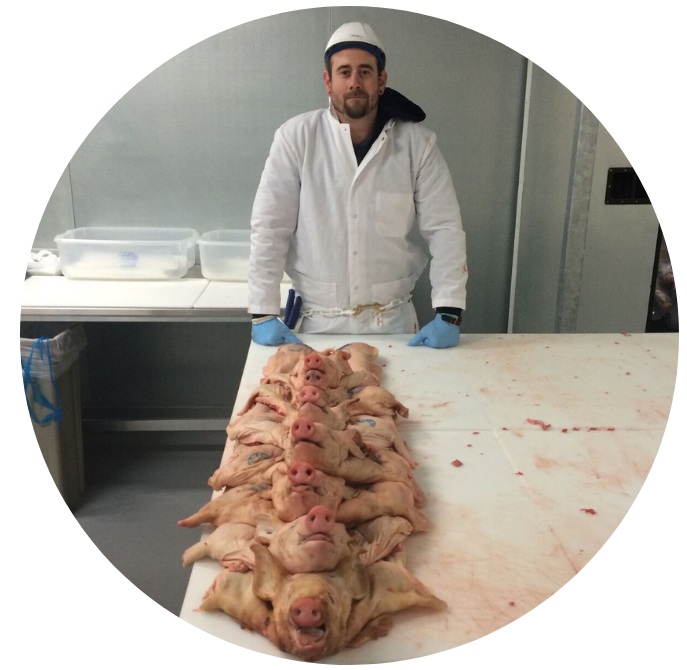 Instagram Star | Star Chefs Winner | Team member 2020
Coming from a generation of butchers, Travis grew up witnessing the ranch lifestyle firsthand.
Having done every job in the industry, ranging from scrapping pig faces and cleaning holding pens to working on a kill floor.
Instagram famous (American Butcher), life led to Travis opening a successful processing facility.
Part of Team USA 2020, Travis brings a lot to the table in terms of skill and determination.
Author | Lecturer | Team member 2020
A prominent name in the field of butchery teaching, Bryan has been lecturing and conducting workshops with the James Beard Foundation, Stone Barns Center for Agriculture, Glynwood, The American Lamb Board, and the Culinary Institute of America.
Co-founder of Philadelphia's first multi-purpose butcher shop, restaurant and education space, Bryan has been working tirelessly to train a new generation of butchers.
A firm believer in the power of knowledge, Bryan has co-developed Fleisher's renowned butchery training program.
Author, teacher and a butchery enthusiast, Bryan is ready to take on 2020 by storm!
Owner McCann's Local Meats | Team USA 2020
A Culinary Institute of America graduate, Kevin started working as a Teaching Assistant Back in the Meat Room.
Hooked from his first day, Kevin pursued his passion; his deep infatuation with meat fabrication only fueling his desires to learn more.
The man behind the backdrop, Kevin worked as a Meat Facility Production Manager for DeBragga and Spitler.
These behind the scenes experiences allowed invaluable insight into what meat the best restaurants in NYC were ordering. This journey eventually led him to open McCann's Local Meats (NYC).
An advocate of locally sourced, hormone/steroid free meats, Kevin is committed to bringing a positive change in the industry.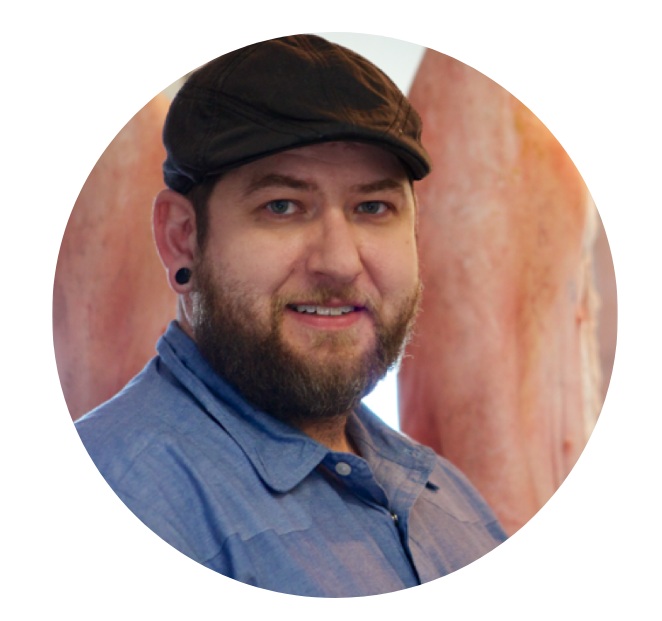 Co-owner Salt & Time | Texas Beef Council Best Butcher in Texas 2017 | Team Member 2020
After completing Texas State Technical College's Meat Fabrication and Market Management program, Bryan started his journey as a butcher; from small to big shops.
Investing over 20 years in the industry, Bryan has countless awards and honorary mentions under this belt.
In 2010, he co-ventured Salt & Time from a small venture to Austin's first whole carcass Butcher Shop.
Bryan turned his passion into something he believed in – old school butchers who source their meat responsibly via whole carcass butchering and mass spread education.
Butcher and Meat Department Manager Taylor's Market | 2013 Flying Knives Competition winning team | Teacher Taylor's Market | Team member 2020
A California State University Graduate, Paul has been under Danny Johnson's guidance since 1998.
In 2013, Paul was part of the Taylor's Market team that won the Flying Knives Competition at the Eat Real Festival in Oakland, California.
With long-acquired skills and real-life expertise, Paul's motivation is fueled by passion, just like how he says it, "Butchering has been my life."